MORE THAN COFFE
CHUPACABRA COFFE has been one of the largest supplies of signature gourmet coffe beans in Los Cabos, Baja California Sur.
Now available in the U.S.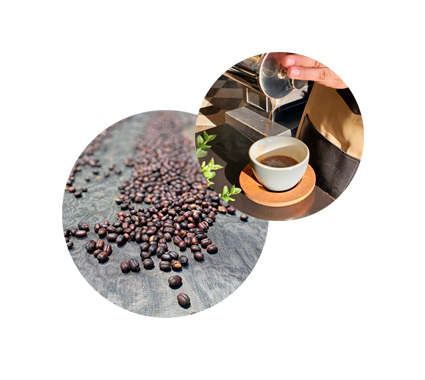 Why CHUPACABRA COFFE?
Carefully sourcing and roasting the highest quality beans, to supporting small farms and protecting the environment, we focus on what's important.
Our story
GROWN IN PLUMA OAXACA, MEXICO

Grown by indigenous farmers, families and producers.

FINEST MOUNTAIN GROWN ARABICA COFFEE

An authentic Mexican blend grown at the perfect range.

100% ARABICA COFFE

Arabica Coffee is believed to be the first species of coffee to be cultivated, being grown in southwest Ethiopia for well over 100 years.

THE TASTE

A full flavored and balanced coffee, medium-roasted with a chocolaty, smooth finish.
OUR RETAIL STORE

100 W 9th St, Los Angeles, CA 90015, Estados Unidos.


Mon-Fri, 8:30 am - 10:30pm

Saturday, 8:30 am - 10:30pm

Sunday, 8:30 am - 10:30pm